Papa Johns Pizza

H St NW
Services
delivery
takeout
order ahead
dinner
lunch
dessert
Delivery Hours
Day of the Week
Hours
Mon

9:45 AM

-

12:00 AM

Tue

9:45 AM

-

12:00 AM

Wed

9:45 AM

-

12:00 AM

Thu

9:45 AM

-

1:00 AM

Fri

9:45 AM

-

2:00 AM

Sat

10:45 AM

-

2:00 AM

Sun

10:45 AM

-

12:00 AM
Order Delivery
Carryout Hours
Day of the Week
Hours
Mon

9:45 AM

-

10:40 PM

Tue

9:45 AM

-

10:40 PM

Wed

9:45 AM

-

10:40 PM

Thu

9:45 AM

-

10:40 PM

Fri

9:45 AM

-

10:40 PM

Sat

10:45 AM

-

10:40 PM

Sun

10:45 AM

-

10:40 PM
Order Carryout
Deals at

Papa Johns Pizza

H St NW
Try the new Epic Pepperoni-Stuffed Crust Pizza

Just when you thought our stuffed crust couldn't get more epic. Our original fresh dough is hand-stuffed with cheese AND pepperoni, baked into a seasoned crust for $13.99.

Order Now

Try the new Epic Pepperoni-Stuffed Crust Pizza

Just when you thought our stuffed crust couldn't get more epic. Our original fresh dough is hand-stuffed with cheese AND pepperoni, baked into a seasoned crust for $13.99.

Order Now

Spicy Pepperoni Rolls

Made from Papa Johns signature pizza sauce and pepperoni, rolled with jalapeños and creamy melty cheese on our original fresh dough. Eight rolls served with Spicy Garlic dipping sauce.

Specials
View Full Menu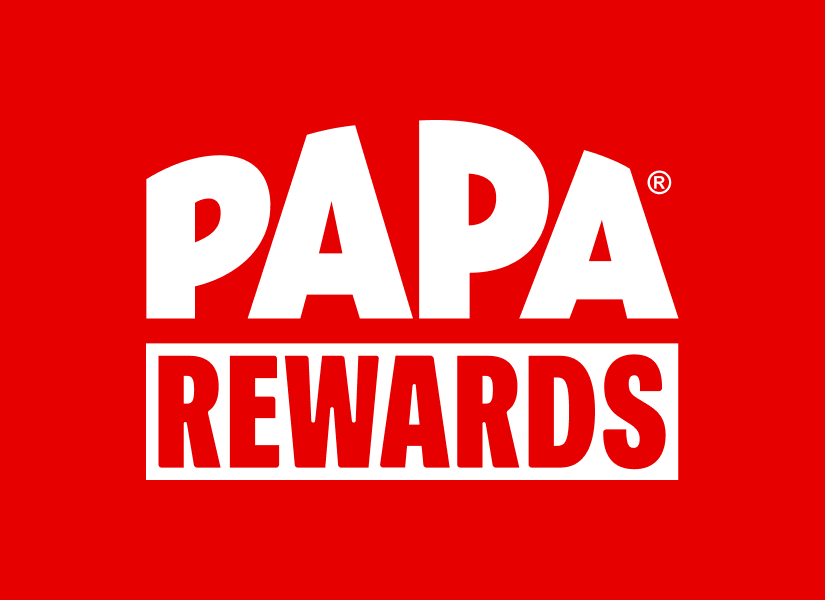 Earn Free Food with Papa Rewards!
Whether you're ordering for delivery or carry out from your favorite Papa John's, don't miss out on earning Papa Rewards Points with every order! Join our Rewards Program today. You'll automatically be awarded 1 point for every $1 you spend once you are signed up. Cash in your points for Papa Dough and enjoy the ease and freedom of redeeming towards any menu item!
About

Papa Johns Pizza

H St NW
For Papa Johns Pizza in Washington, DC, the secret to success is much like the secret to making a great pizza - the more you put into it, the more you get out of it. Whether it's our signature sauce, toppings, our original fresh dough, or even the box itself, we invest in our ingredients to ensure that we always give you the finest quality pizza. For you, it's not just Better Ingredients. Better Pizza. It's a family gathering, memorable birthday, work celebration or simply a great meal. It's our goal to make sure you always have the best ingredients for every occasion. Call us at (202) 986-2222 for delivery or stop by H St NW for carryout to order your favorite, pizza, breadsticks, or wings today!
Pizza Delivery in Washington
Our nation's capital is home to historic monuments, the finest museums and some of the most delicious pizza around. Pizza is a tasty, no-muss, no-fuss solution when you've got a hungry bunch to feed. The various toppings, sauces and crusts available can make endless combinations for pizza pies that are as varied and unique as the people that eat them. Whether it's time for dinner, or you're looking for a quick lunch near you, Papa John's Pizza stands ready to satisfy your hunger.
Whether you're a local DC resident or one of the many visitors, there's something on our menu for you. Our location at 313 Street NW offers several appetizing pizzas, sides, desserts and even our new handheld Papadias to put starving Washingtonians at ease. Coming home from watching the Washington Capitals play at the Capitol One Arena and finding your appetite primed and ready to go? Go online to our website or use our app to have one of our delicious pizzas brought to your front door to enjoy.
20001 Pizza Delivery Deals
Being able to get great pizza is good all on its own, but getting great pizza at great prices is even better. Busy DC residents understand the joy of having a great meal delivered right to you. When it isn't convenient to come to our store at 313 Street NW, rest assured that we deliver in the area. You can enjoy our pies at home, at work or most addresses within our delivery area.
We stay open longer for delivery, and with extended hours on the weekend, you can satisfy your cravings throughout the day. Amazing deals and discounts can be found on our website or on our app which is downloadable from the App Store and the Google Play Store. Take advantage of our pizza tracker to stay informed of the status of your meal as soon as you complete the order. You can track the progress of your meal all the way until it arrives.
Pizza Specials in Washington, DC
Washington DC is known for having some of the best food around, including pizza. Papa John's is ready to feed one or one-hundred. Students, faculty and staff at Gonzaga College High School or the Georgetown University Law Center know that a yummy meal is only as far away as their laptops or smartphones. We offer awesome deals at prices that won't break the bank. We know that some of you are visually-oriented, so you can see pictures of our menu items as you order, making sure that you're getting the meal you want.
Choose from any of our savory toppings, delicious sauces and tasty crusts to make the perfect pie that checks all of your boxes. You can also leave things up to us as we make several specialty pizzas that are sure to please. Whether you like one topping or several, we've got you covered.
Maybe the toppings are the easy part and it's the crust you're mulling over. Our original crust is a classic crowd pleaser. We also offer crunchy thin crust to add another level of variety to your pies. Join our rewards program and get the chance to save even more and earn free pizza! Whatever your tastebuds seek, let Papa John's Pizza provide your next meal.
Start Your Order
Frequently Asked Questions
There are lots of ways for Papa Johns to get you your pizza. But no matter how, we want you to know that from our 450-degree oven, to box, to you, it's our policy that your pizza is never touched once it comes out of the oven. And we're taking extra steps, like "No Contact Delivery," to ensure it. Learn more by clicking
here
.
As with No Contact Delivery, a team member will apply a Quality Seal to your box, so you know it hasn't been opened since it came out of our 450-degree ovens. Team members sanitize their hands before handling your order and after handling each transaction. We've also implemented an additional barrier at the counter to allow for social distancing.
Our delivery tracking feature, Papa Track, allows you easy access to accurate information on how your order is progressing. Keep tabs on your order from start to finish with Papa Track when you order through our website or on the app. You'll receive an email with order confirmation and a link to track your order. If you've downloaded our app, you can get notified immediately when your order is out for delivery and also when your order is arriving at your home. Learn more by clicking
here
.
In addition to National Papa Johns specials and deals, you can also find special discounts from your local store online. To find this store's full menu, click
here
and select the store.
Papa Johns is always looking for team members who are eager to bring fresh ideas to our restaurants, corporate offices, and distribution centers. We welcome those who share our spirit of teamwork, quality, and constant improvement. Whether you're looking for a local pizza delivery job, or are hungry for the next step in your career,
apply
today to join our pizza family! Papa Johns is an Equal Opportunity Employer.