Papa Johns Pizza

S 2nd St
Louisville
,
KY
40202-1417
US
Services
delivery
takeout
order ahead
dinner
lunch
dessert
Delivery Hours
Day of the Week
Hours
Mon

9:30 AM

-

11:45 PM

Tue

9:30 AM

-

11:45 PM

Wed

9:30 AM

-

11:45 PM

Thu

9:30 AM

-

11:45 PM

Fri

9:30 AM

-

12:45 AM

Sat

9:30 AM

-

12:45 AM

Sun

9:30 AM

-

11:45 PM
Order Delivery
Carryout Hours
Day of the Week
Hours
Mon

9:30 AM

-

11:00 PM

Tue

9:30 AM

-

11:00 PM

Wed

9:30 AM

-

11:00 PM

Thu

9:30 AM

-

11:00 PM

Fri

9:30 AM

-

11:00 PM

Sat

9:30 AM

-

11:00 PM

Sun

9:30 AM

-

11:00 PM
Order Carryout
Deals at

Papa Johns Pizza

S 2nd St
Try our NEW Doritos® Cool Ranch® Papadia

Say hello to the best idea ever — the new Doritos® Cool Ranch® Papadia. We've taken the bold flavors of Doritos® Cool Ranch® and put them all over our flatbread-style sandwich to create the best, boldest flavor mashup ever.

Order Now

XL New York Style Pizza

THIS is how Papa Johns does an extra-large NY Style Pizza! Big, cheesy, and built on our original fresh dough. Enjoy a 1-topping pizza with 8 oversized, foldable slices.

Order Now

Doritos® Cool Ranch® Meal Deal

Get even more of this iconic flavor duo with your favorite Doritos® Cool Ranch® Papadias®, 20 oz. Starry, and bag of Doritos® Cool Ranch® Chips. Comes with a side of Doritos® Cool Ranch® Dipping Sauce.

Specials
View Full Menu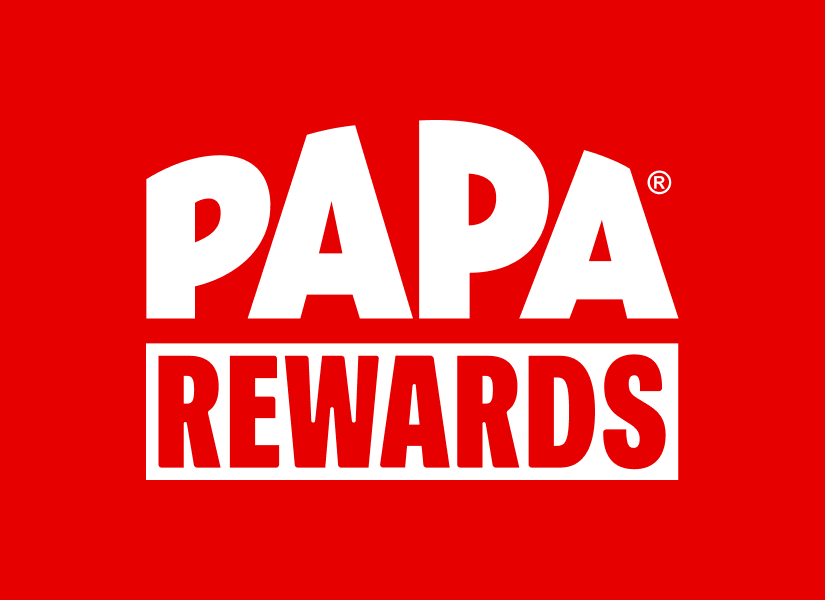 Earn Free Food with Papa Rewards!
Whether you're ordering for delivery or carry out from your favorite Papa John's, don't miss out on earning Papa Rewards Points with every order! Join our Rewards Program today. You'll automatically be awarded 1 point for every $1 you spend once you are signed up. Cash in your points for Papa Dough and enjoy the ease and freedom of redeeming towards any menu item!
About

Papa Johns Pizza

S 2nd St
For Papa Johns Pizza in Louisville, KY, the secret to success is much like the secret to making a great pizza - the more you put into it, the more you get out of it. Whether it's our signature sauce, toppings, our original fresh dough, or even the box itself, we invest in our ingredients to ensure that we always give you the finest quality pizza. For you, it's not just Better Ingredients. Better Pizza. It's a family gathering, memorable birthday, work celebration or simply a great meal. It's our goal to make sure you always have the best ingredients for every occasion. Call us at (502) 587-7272 for delivery or stop by S 2nd St for carryout to order your favorite, pizza, breadsticks, or wings today!
Papa Johns Pizza S 2nd St
If you haven't visited our S 2nd St. Papa Johns location or taken advantage of our delicious pizza, now is the time to see what you've been missing. Located just up the road from Cardinal Stadium, our store is perfect for college students in the area, University of Louisville fans and anyone else who wants to enjoy amazing food at prices and a variety you can feel good about. Whether you want to stop in and pick up your order in person or arrange for delivery, we can satisfy your cravings; Papa John's has options when you're looking for a quick lunch near you or a delicious dinner for the entire family . We believe in providing quality ingredients and offering service you'll remember forever. Make your next meal a pizza from Papa Johns.
Here's Where You'll Find the Pizza Delivery in Louisville
What makes pizza delivery worth your time, money and effort? At Papa Johns, we know what you're looking for. We make ordering quick and hassle-free. Just log on to your home computer, or download our app on your smartphone. You'll soon see a wide selection of toppings, crusts, sauces and more. You may like a simple cheese and pepperoni, or you may want to load up on meat. No problem. We've also got plenty of veggies to choose from. If you've got some unique tastes, go ahead and customize your order by building your pizza just the way you like it. We've even got vegan pizza options. Once you place your order, make sure you use our pizza tracker. You can even track when your pizza goes into the oven, when we take it out and when we head your way to drop it off. You'll see a timer that shows you when to expect our friendly associate at your door with your hot, mouth-watering meal.
Check Out Our 40202 Pizza Delivery Deals
You'll definitely get bang for your buck when you order from Papa John's. You can score even more attractive pricing when you look at our special offers. On our web page and app, you'll see a section dedicated to current deals on pizzas, sides, drinks and desserts. Want just one pizza? You can find the pricing that suits your needs. Deals are also available when you throw in wings, cheesesticks, garlic knots or chicken poppers. If you need to finish off your meal with something sweet, we also have specials on our signature desserts, including cinnamon pull-aparts, chocolate chip cookies and double chocolate chip brownies.
More Reasons to Look for Pizza Specials in Louisville, KY
Once you've found the right pizza specials, you can finalize your order. Our extended hours make it easy to enjoy the pizzas of your choice just about any time of the day. Our carry-out hours go from 9 a.m. to 12:25 a.m. on most days. On Friday and Saturday, we're open even later—until 1:25 for carry-out. For delivery, your late-hour hunger pangs can get relief. We can come by your place until 2 a.m. on Friday and Saturday, and until 1 in the morning the rest of the week.
By now, you're ready to head to Papa Johns and place your order. Don't forget to look for special offers and use our tracker.
Start Your Order
Frequently Asked Questions
There are lots of ways for Papa Johns to get you your pizza. But no matter how, we want you to know that from our 450-degree oven, to box, to you, it's our policy that your pizza is never touched once it comes out of the oven. And we're taking extra steps, like "No Contact Delivery," to ensure it. Learn more by clicking
here
.
As with No Contact Delivery, a team member will apply a Quality Seal to your box, so you know it hasn't been opened since it came out of our 450-degree ovens. Team members sanitize their hands before handling your order and after handling each transaction.
Our delivery tracking feature, Papa Track, allows you easy access to accurate information on how your order is progressing. Keep tabs on your order from start to finish with Papa Track when you order through our website or on the app. You'll receive an email with order confirmation and a link to track your order. If you've downloaded our app, you can get notified immediately when your order is out for delivery and also when your order is arriving at your home. Learn more by clicking
here
.
In addition to National Papa Johns specials and deals, you can also find special discounts from your local store online. To find this store's full menu, click
here
and select the store.
Papa Johns is always looking for team members who are eager to bring fresh ideas to our restaurants, corporate offices, and distribution centers. We welcome those who share our spirit of teamwork, quality, and constant improvement. Whether you're looking for a local pizza delivery job, or are hungry for the next step in your career,
apply
today to join our pizza family! Papa Johns is an Equal Opportunity Employer.