Papa Johns Pizza

Piedmont Ave NE
Services
delivery
takeout
order ahead
dinner
lunch
dessert
Delivery Hours
Day of the Week
Hours
Mon

9:30 AM

-

11:00 PM

Tue

9:30 AM

-

11:00 PM

Wed

9:30 AM

-

11:00 PM

Thu

9:30 AM

-

11:00 PM

Fri

9:30 AM

-

12:00 AM

Sat

9:30 AM

-

12:00 AM

Sun

9:30 AM

-

11:00 PM
Order Delivery
Carryout Hours
Day of the Week
Hours
Mon

9:30 AM

-

10:45 PM

Tue

9:30 AM

-

10:45 PM

Wed

9:30 AM

-

10:45 PM

Thu

9:30 AM

-

10:45 PM

Fri

9:30 AM

-

11:30 PM

Sat

9:30 AM

-

11:30 PM

Sun

9:30 AM

-

10:45 PM
Order Carryout
Deals at

Papa Johns Pizza

Piedmont Ave NE
Garlic Epic Stuffed Crust: A pizza inspired by you

Garlic sauce fans, you inspired us! We transformed your love for our garlic sauce into our new pizza. Enjoy a 1-topping Garlic Epic Stuffed Crust pizza with garlicky goodness inside the cheesy crust, drizzled onto it, and served on the side.

Order Now

Garlic Epic Stuffed Crust: A pizza inspired by you

Garlic sauce fans, you inspired us! We transformed your love for our garlic sauce into our new pizza. Enjoy a 1-topping Garlic Epic Stuffed Crust pizza with garlicky goodness inside the cheesy crust, drizzled onto it, and served on the side.

Order Now

Papa Bites: Savory. Spicy. Sweet.

Eight tasty pop-able morsels can be enjoyed in three exciting new flavors: Chicken Parmesan, Jalapeño, and OREO® Cookie. Get a shareable treat that's easy to eat!

Specials
View Full Menu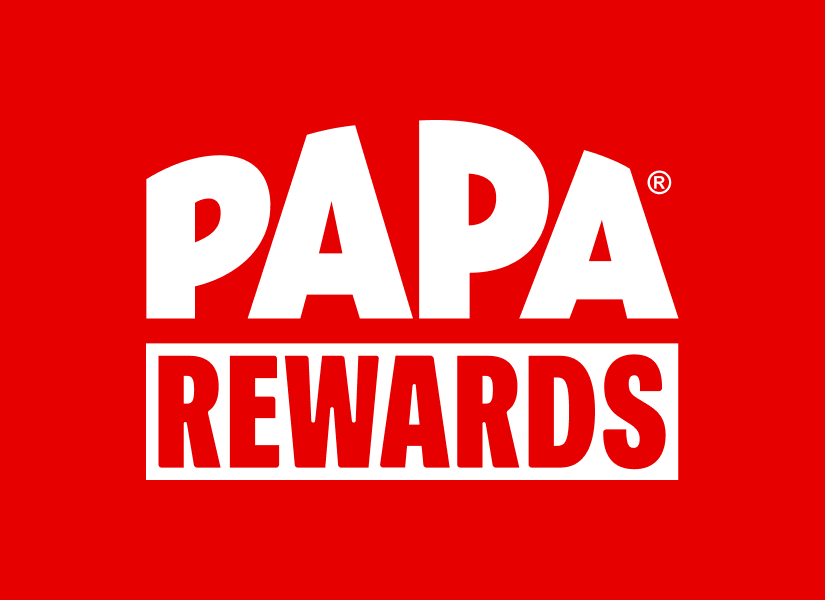 Earn Free Food with Papa Rewards!
Whether you're ordering for delivery or carry out from your favorite Papa John's, don't miss out on earning Papa Rewards Points with every order! Join our Rewards Program today. You'll automatically be awarded 1 point for every $1 you spend once you are signed up. Cash in your points for Papa Dough and enjoy the ease and freedom of redeeming towards any menu item!
About

Papa Johns Pizza

Piedmont Ave NE
For Papa Johns Pizza in Atlanta, GA, the secret to success is much like the secret to making a great pizza - the more you put into it, the more you get out of it. Whether it's our signature sauce, toppings, our original fresh dough, or even the box itself, we invest in our ingredients to ensure that we always give you the finest quality pizza. For you, it's not just Better Ingredients. Better Pizza. It's a family gathering, memorable birthday, work celebration or simply a great meal. It's our goal to make sure you always have the best ingredients for every occasion. Call us at (404) 607-1229 for delivery or stop by Piedmont Ave NE for carryout to order your favorite, pizza, breadsticks, or wings today!
Pizza Deals in Atlanta
With everything that's going on in the world today, it can be tough to find a good meal that you can order. Lucky for you, Papa Johns has you covered if you're looking for an affordable and filling lunch or dinner. Even though Papa Johns locations aren't currently open for dine-in eating, you can still order lunch by having it delivered or carried out from the store. On top of that, we've got great deals to help you save money on your next delicious meal whether you're more of an extra-cheesy pizza person or you need your pizza with a crisp soda.
Lunch Options in Atlanta, GA
It can be tough to find a good place to get lunch when you're in a hurry, especially with all the restaurants that have temporarily closed their doors. Fortunately, Papa Johns is still open for food delivery and ready to serve up a delicious lunch whenever you need it. If you're looking for a crisp beverage to go with your pizza, you can get 4 20-oz Pepsi sodas for the low price of just $6. Best of all, you can mix and match so everybody gets to pick their favorite flavor of soda to have with lunch. You can even experiment a bit to find the perfect pairing.
Pizza & Food Delivery 30324
To get the most out of our pizza specials, make sure you download our app and sign up for the Papa Rewards Program. When you become a Papa Rewards member, your purchases accumulate points for your account. For every 75 points you rack up, you earn $10 in Papa Dough, which you can then use towards the purchase of any of our menu items. Your rewards can even help you earn free pizza! Be it a small family dinner or a large group get-together, Papa John's has the ingredients to take your meal to the next level.
Start Your Order
Frequently Asked Questions
There are lots of ways for Papa Johns to get you your pizza. But no matter how, we want you to know that from our 450-degree oven, to box, to you, it's our policy that your pizza is never touched once it comes out of the oven. And we're taking extra steps, like "No Contact Delivery," to ensure it. Learn more by clicking
here
.
As with No Contact Delivery, a team member will apply a Quality Seal to your box, so you know it hasn't been opened since it came out of our 450-degree ovens. Team members sanitize their hands before handling your order and after handling each transaction.
Our delivery tracking feature, Papa Track, allows you easy access to accurate information on how your order is progressing. Keep tabs on your order from start to finish with Papa Track when you order through our website or on the app. You'll receive an email with order confirmation and a link to track your order. If you've downloaded our app, you can get notified immediately when your order is out for delivery and also when your order is arriving at your home. Learn more by clicking
here
.
In addition to National Papa Johns specials and deals, you can also find special discounts from your local store online. To find this store's full menu, click
here
and select the store.
Papa Johns is always looking for team members who are eager to bring fresh ideas to our restaurants, corporate offices, and distribution centers. We welcome those who share our spirit of teamwork, quality, and constant improvement. Whether you're looking for a local pizza delivery job, or are hungry for the next step in your career,
apply
today to join our pizza family! Papa Johns is an Equal Opportunity Employer.